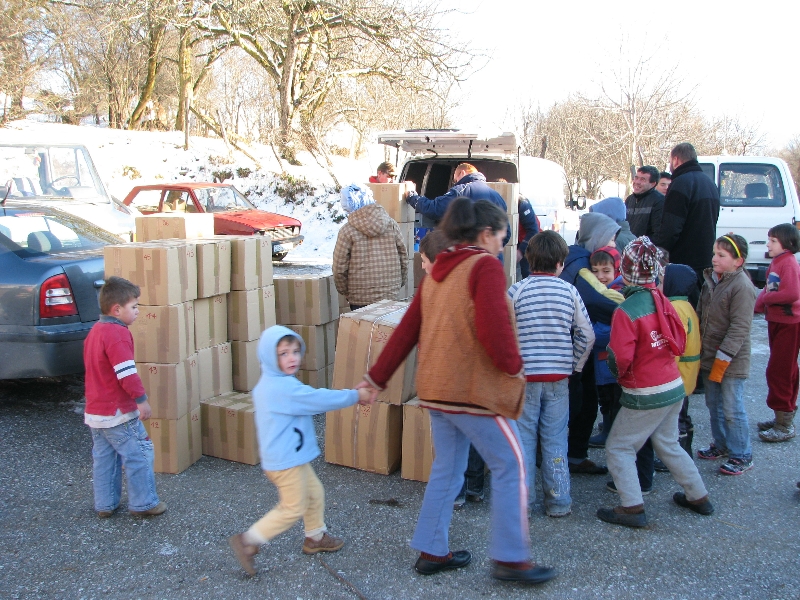 The duty of every human being, who is not indifferent to the tragic pictures of our daily lives and, first of all, of every Christian is to help all brothers in dire straits.
"Apostoli" NGO, wishing the relief of our fellow human beings and having as a starting point the desire of His Beatitude, Ieronymos II, Archbishop of Athens and All Greece, continuously and all-the-time schedules and implements actions abroad to support and improve the living conditions of suffering populations.
The humanitarian missions abroad include food, clothes, pharmaceuticals, essentials and aim at providing help and support for populations affected by natural and other disasters.
More specifically, "Apostoli" offered humanitarian help as follows:
Kosovo (January 2011), consisting of 5 tons, in cooperation with the Holy Metropolis of Neapolis and Stavroupolis
Libya (September 2011), consisting of 25 tons of bottled water, in cooperation with the Ministry of Foreign Affairs and the Ministry of National Defense
Kosovo (November 2011), consisting of 4 tons, in cooperation with the Greek armed forces of Kosovo, the priests of the Patriarchate of Serbia, the Red Cross and the Holy Metropolis of Neapolis and Stavroupolis
Kosovo (April 2012), consisting of 5 tons, in cooperation with the Holy Metropolis of Neapolis and Stavroupolis