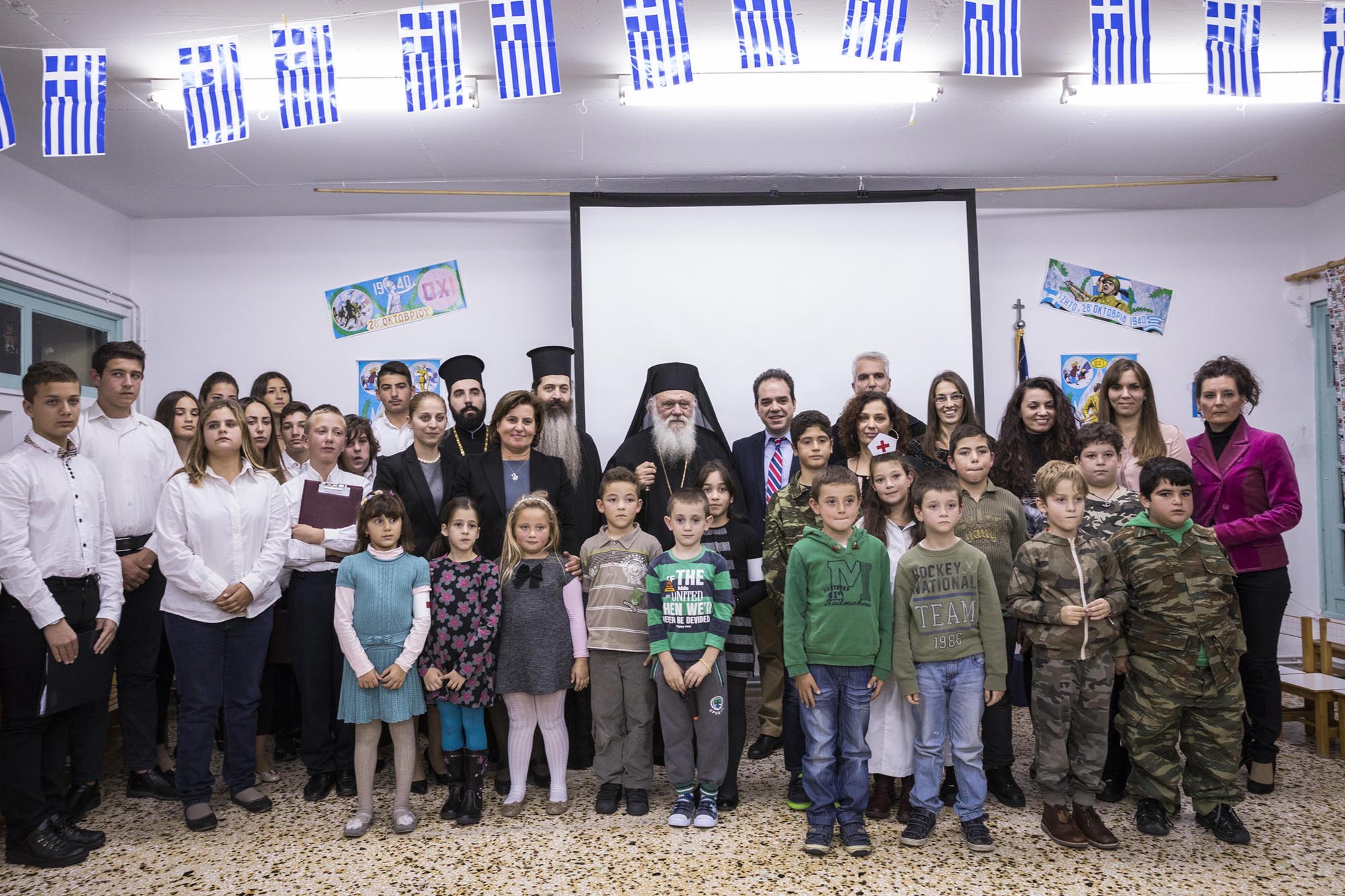 "APOSTOLI", the philanthropic organisation of the Holy Archbisphopric of Athens has been implementing since April 2011 the program: "I Have a Mission", including a series of actions i.e. educational books sent to school libraries of frontier regions and also the free distribution of books & stationery items to schools.
The objective of the actions is to strengthen the national progress and spiritual growth of the young. The program is implemented in cooperation with the Municipalities.
The program's priorities are to strengthen the love of reading and the development of the reading behavior of children. The school library is an especially important space because it gives the opportunity to all children to get to know books. Each attempt focuses on helping children love books, which are an irreplaceable source of knowledge and spiritual cultivation. A key priority and point of reference of the program is the revival of the spiritual values of Hellenism and the Orthodox Christian faith, the preservation of tradition and our cultural heritage.
More than 30,000 books and stationery items have been sent to date to all frontier regions of Greece (Samos, Kalymnos, Limnos, Kastelloriso, Lesvos, Chios, Samothrace, Kos, Rhodes, Symi, Amyntaio, Florina, Prespes, Edessa, Kastoria, Kilkis) bringing a smile to the face of Greek primary school children. The Mayors and teachers have embraced and supported the effort and have expressed their warmest thanks and pleasure by sending thank-you letters for the implementation of such a useful program in a very difficult period for Greece.