"

DIMITRIO

"

Center for Creative Engagement of Children (CCEC)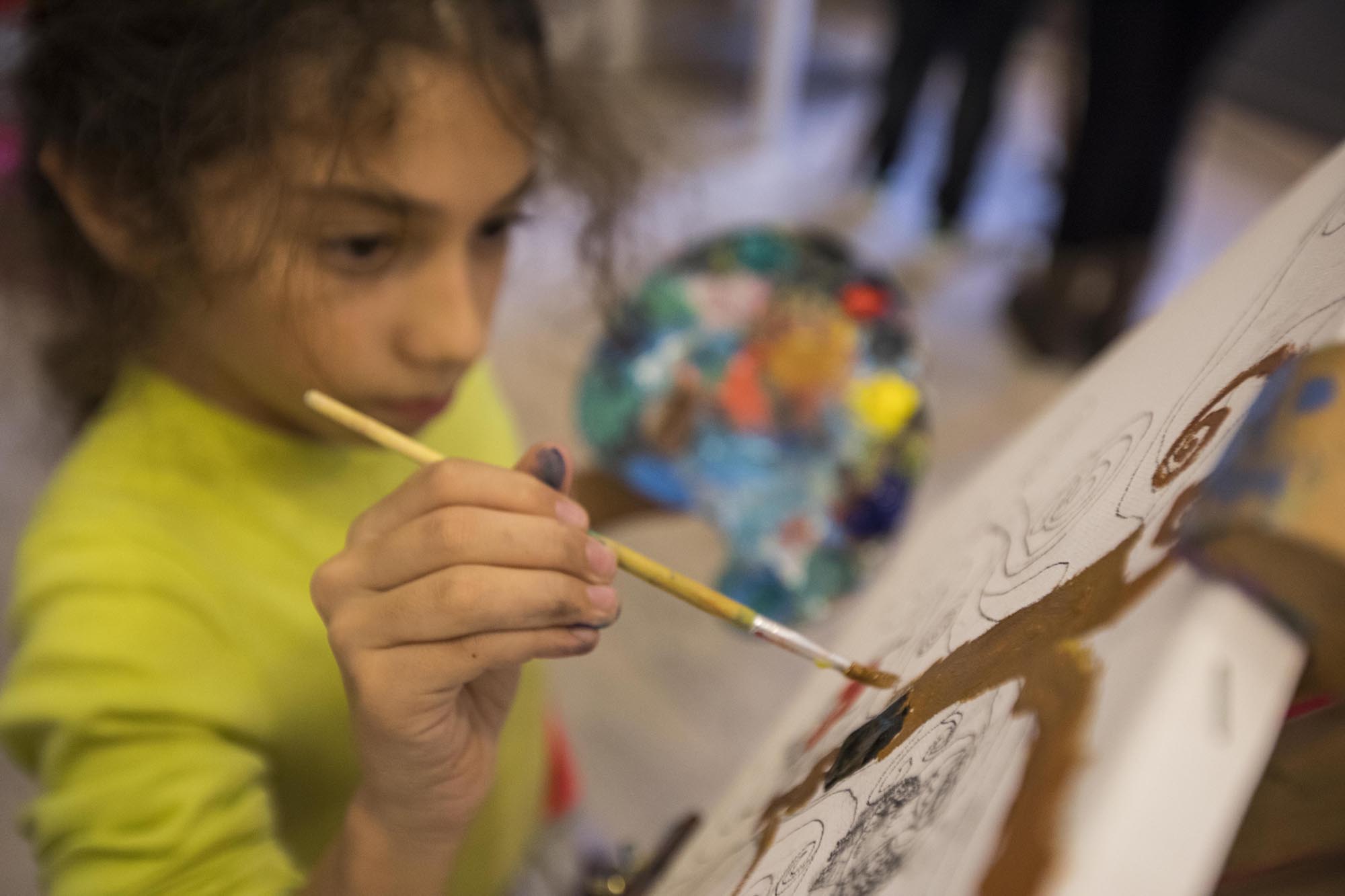 One of the key objectives of "Apostoli" is to provide help and support for vulnerable families and their children. "Apostoli" inaugurated, thus, in October 2013 "Dimitrio", a Center for Care and Education for Children, in the Municipality of Moschato – Tavros. The inauguration ceremony was performed by the Archbishop of Athens and All Greece, Ieronymos II, and the Archbishop of America, Dimitrios.
The Center provides after-school programs for 60 primary and secondary education children, aged 6-12 years old. The programs include educational support, activities for the enrichment of children's skills and capabilities, entertainment and care.
The vision of the Center is to ensure the access of children to high quality programs in the community. Via the postschool programs implemented in the Center, parents and guardians can ensure that their children be engaged in a safe and creative environment after the end of the school day.
CCEP provides learning opportunities for children and their families and offers innovative creative activities that enrich and supplement traditional school courses. Painting, rhythmic gymnastics and traditional dances, music, choir, constructions, gardening, hagiography, micro-weaving and theater are some of the creative engagement departments operating in the Center. The members of the educational and auxiliary personnel give the best of themselves for the operation of the program which was designed having as criterion the care for children and their families.
Aim & Objectives
The main aim of the CCEC is to implement, expand and coordinate comprehensive educational, cultural, environmental and entertainment services for the children of the Municipality of Moschato – Tavros.
Its objectives are the following:
Academic development through extra tuition
Social development through cultural activities
Emotional development through creative programs
Creation of a feeling of safety under the supervision of special staff
Social benefits resulting from teaching the children concepts, i.e. cooperation and care
Enrichment of the artistic skills through visual arts, music, dance and theater
Development of good body hygiene and dietary habits via the meals and medical care provided by Apostoli and Athens Medical Association
Teaching of concepts, i.e. responsibility and proper behavior, through social community programs
Services – Programs
"Apostoli" offers the participants a meal and postschool programs. Every day, the participants attend structured programs with activities suitable for their age and free time for games. The daily activities are divided into the following categories:
Educational enrichment
Art & Cultural Activities
Sports & Games
Environment and Ecology
Prevention & Community Participation
For educational enrichment, innovative and creative group activities are used, developing the participants' learning skills. They do not substitute school courses but are supplementary and include:
Small learning groups
Extra tuition
Reading clubs
Computers
Creative engagement and art activities offer children the opportunity to explore their talents, express their imagination and emotions and develop creative skills. The activities offered in the framework of virtual and expressive arts are:
Visual arts: Painting, Hagiography, Mosaics, Clay
Music Workshop: singing and learning music instruments
Theater Workshop: theater skills – theater plays
Dance Workshop: different dances
As all environmental issues are important for our economy, health and the planet, our children must have a first-hand experience with nature, realize how our lifestyle affects the climate, and the impacts on the ecosystem of the choices they make. Environmental activities include:
Environmental workshop: recycling, cleaning of beaches, reforestation
Visits and outdoor activities in areas of natural beauty and environmental interest
Sports and games enrich children's development in various sectors offering enthusiasm, self-confidence, the joy of discovery and entertainment. Innovative physical activities have been designed to help children express their feelings in a positive and healthy way. Such activities are:
Indoor: team games, table games, chess, table tennis
Outdoor: football, basketball, physical exercise
The prevention and participation in community activities programs help children develop better social skills and social awareness. Such activities are:
Participation in community programs
Volunteerism
Visits and outdoor activities in cultural, social spaces
Buildings
The Center is housed in a building at 7, Agiou Konstantinou Street, in Moschato, covering an area of 541.74 m2. The ground floor consists of auxiliary spaces and a big hall used as a dining room and for the art workshops. The first floor has two big rooms used for theater, dance and music and the third floor is used for the extra tuition and computer courses, interactive education and psychological support and consultancy sessions.